The blinds do not need regular maintenance. All you need to do is to clean the blinds with a damp cloth when you see a need.
No, your roller blinds are designed to have a long durability in all kinds of weather.
No, you cannot wash the blind, but due to the quality of the cloth you should not need to. However, you can easily clean it with a damp cloth.
Generally your blinds will be manufactured within 10-15 working days. If we discover that there may be a delay with delivering in this time frame Just Roller Blinds will send an e-mail advising you of the delay and the reasons for it.
Delivery is free for blinds under 2.5m width and non rural deliveries.
For larger blinds or rural deliveries, a small surcharge of $30 applies.
It is advised that you are at home when the courier delivers the blinds.
Roller Blinds will send you an e-mail to let you know that your blinds have been manufactured and picked up.
Replacement & General Issues
The blind should not fade considerably. If you experience that areas of a blind is fading, please /contact us.
We offer a 5-year warranty on roller blinds,
3-year warranty on all venetian blinds
2-year warranty on vertical blinds
Yes you can, but you must call us as soon as possible, preferably in the first 24 hours. We will try to help out any way we can, but we cannot guarantee any changes after this time because your blinds may have started production.
If your blind is visibly damaged upon delivery, please refuse delivery and your blinds will be returned to Roller Blinds. We will immediately repair or replace your blinds and send them back to you. You must inspect your delivery and report any damage to Roller Blinds within 5 days of receipt. After this time Roller Blinds cannot be held responsible for the damaged item or the replacement cost.
We make every effort to ensure the colours and textures shown on our website accurately match our blinds. However, there may be some differences in actual colours due to differences in computer systems and monitors.
Please order samples to get an accurate representation of colours before purchasing.
Please consult our photo series showing the entire installation process in the Installing the blind section HERE
If you have bought the correct type and size of blind, the blind will always fit perfectly. Please check that the window size corresponds to the size on the packaging.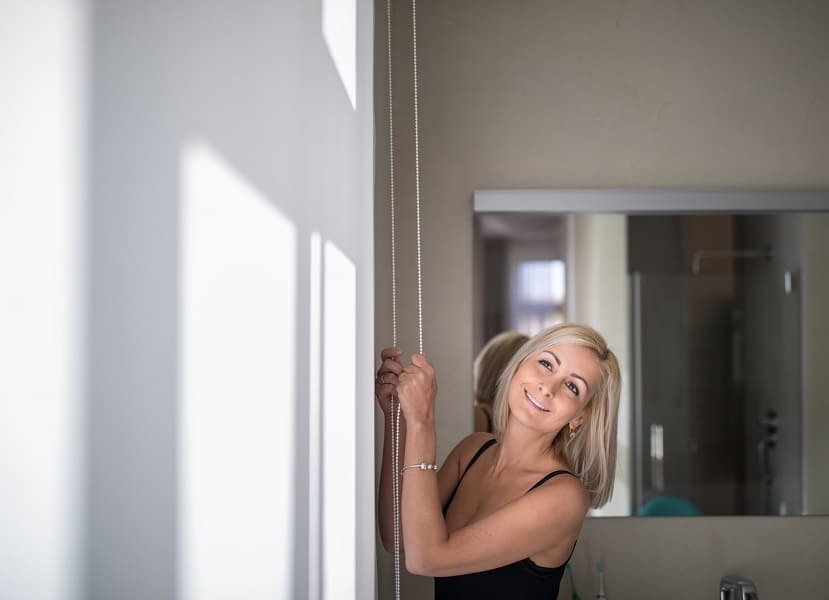 Quality Blinds. Factory Direct Prices